About Us
Jay Antos, IFMA
Founder, Principal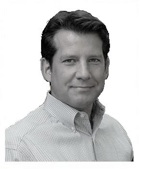 Under Mr. Antos' leadership, Commercial Resources Inc. has grown to become one of the region's leading facility service agencies providing services such as space planning, asset appraisal and inventory, furniture and finish purchasing, and project management.

Jay has over 30 years experience in facility management, planning and procurement services, leading interior projects of corporate headquarters, multi-family residential, hospitality and higher education, including Eclipsys Corporation, Northside Hospital, Cooper Industries, Asbury Automotive Group and Emory University.

Working in partnership with leading southeast commercial real estate companies and with nationally recognized architectural and interior design firms, Mr. Antos has built a deep working knowledge and expansive resource base in the field of Facility Management and Procurement.

Jay holds Bachelor degrees in Marketing and Finance from Belmont University and is a long-standing member of the Atlanta chapter of International Facility Management Association.
Join Our Team:
At CRI you join a team with a legacy of success and positive values. Our people find this to be a rewarding, challenging and productive career choice. Because our success is based on the dedication of ALL team members we are very selective in choosing new members. If you are considering a change and would like to know about our company, we welcome the opportunity to learn more about you and your ambitions. For more information please contact: Service@CommercialResourcesInc.com