Client Testimonials
Here's what some of our clients have to say:
"When I think of Commercial Resources, I think of a company who is responsive, provides great customer service and based on my many years as a Property Manager, Commercial has always provided bids that were lower than their competitors. Our company requires three bids for our larger projects and Commercial has yet to be beaten!"
Nedra Wright-Kelly
Société Internationale de Télécommunications Aéronautiques

…………………………………………..
"We at Eclipsys Corporation have enjoyed the services of Commercial Resources for over fifteen years now and would like to take this opportunity to recognize them for years of outstanding accomplishments and the overall excellent quality of products and services that they have provided….Commercial Resources would be a valuable asset to any organization and we are happy to give them our wholehearted endorsement."
Jim Ruddy, Director of Facilities
Eclipsys Corporation

…………………………………………..

"I am writing this letter to commend Commercial Resources Inc. for the first-class effort in the procurement of new systems and case goods furnishings for the Atlanta office…the Commercial Resources team – and your fine subcontractors – completed the job on time, within budget and to the highest standards of fit and finish."
Karoliina Reddish, IIDA, Senior Project Manager
Cushman & Wakefield of Georgia

…………………………………………..

"It is a pleasure to write a letter expressing our high level of satisfaction that we experienced throughout our relationship with Jay Antos…Jay coordinated all elements of the design, the RFP and the acquisition of our Herman Miller furniture and did an outstanding job. Our company goal is "Customer First" and Jay is the epitome of such a goal."
Dick Lopes, Director, Marketing Services
Cooper Lighting, Div of Cooper Industries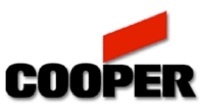 …………………………………………..


"We at Sidel, Inc. would like to express our gratitude and satisfaction regarding the work performed by Commercial Resources … We are very happy with the image portrayed, the quality products provided and ultimately the final result of your efforts. We thank you very much for your on-time delivery and for respecting our tight schedule. In particular, we appreciate your advice concerning best options for our needs. Your knowledge and experience made it comfortable for us to make decisions."
Greg Luka, Technical Director
North & Central America Sidel, Inc.

…………………………………………..
"Commercial Resources, Inc. provided such wonderful and prompt action regarding our new furniture. With our small request other companies were unwilling to respond. However, CRI sent me a quote within the next day and took our purchase order the next week. The furniture came in a timely manner and included same day set-up. Most of all, they kept constant contact with us to make sure everything was going smoothly and as scheduled. We will definitely use this company in the future and greatly appreciated their help."
Jennifer Pittman, Principal
Hawthorne Elementary, Dekalb County, GA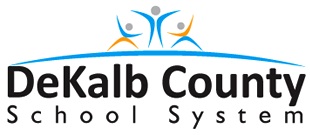 …………………………………………..
List of Clients
Here's a partial list of our clients: